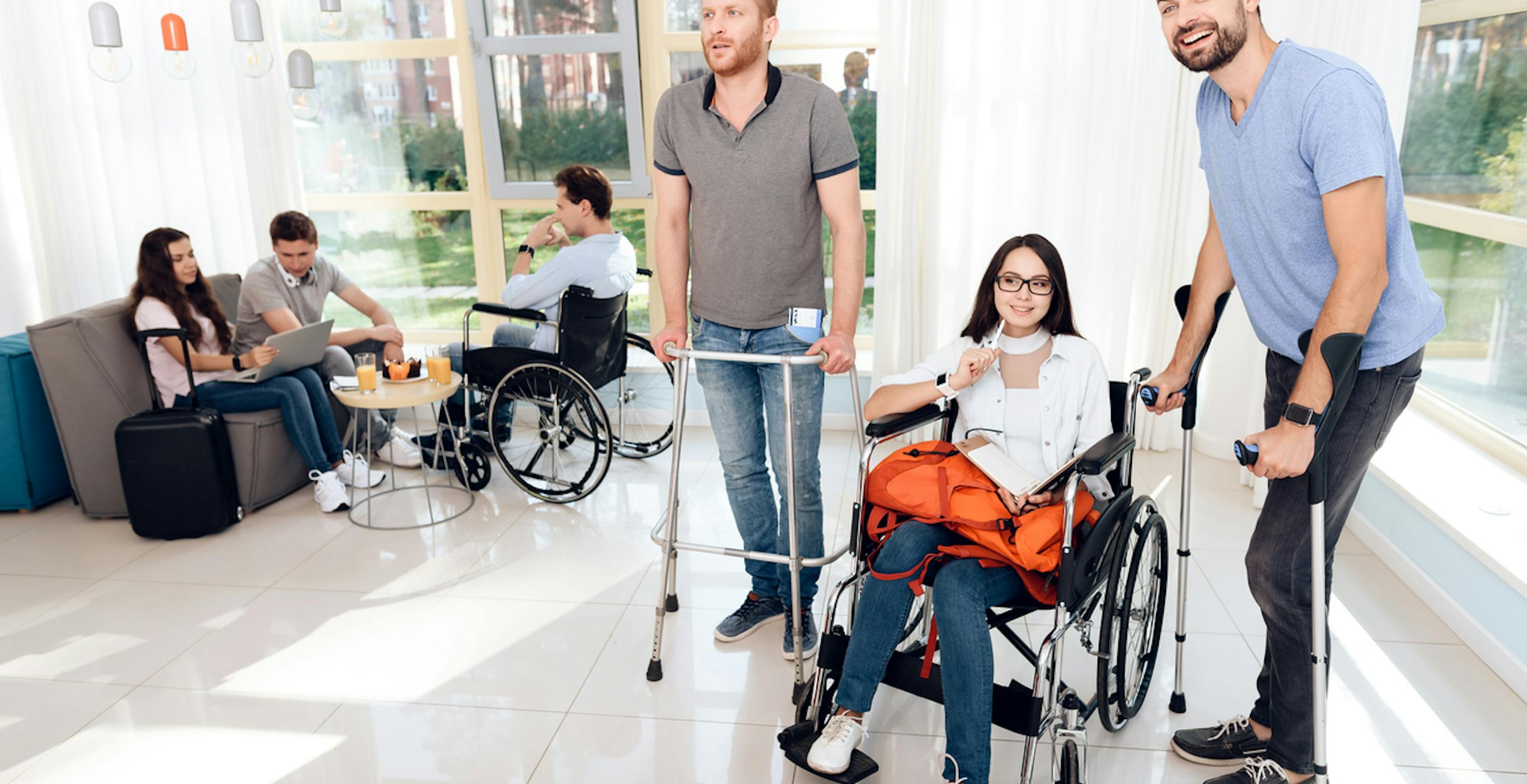 Why I Pedest, and So Should You
Written by: Carol Armes

For anyone who knows Nabeel Ramji, you will understand when I say that you immediately know you have met someone special. While working at The City of Calgary Councillors Offices, I would see Nabeel around City Hall, either as a panelist at the Calgary City Hall 101 workshop, or as a participant of an Accessibility Tour in East Village hosted by the Ward 7 Office. Nabeel is a passionate community member who understands the value in connecting with people. And the cause that is most important to him: Making Calgary the most accessible city in the world.
I also met Erin Shilliday while working at City Hall. As a talented architect and community activist, I would see Erin with his work on redevelopment projects and at community meetings. The fact that Erin and Nabeel crossed paths and started hanging out together is serendipity at its best. Both are passionate civic leaders, both believe in a just society, and both believe in making our communities better for everyone.
I was honoured to be approached by Erin and Nabeel to help them with their plight to make Calgary more accessible. As a pedestrian, either travelling on foot, pushing a stroller, using a walker or wheelchair, or dealing with sight or hearing impairments, it can be difficult to get around our city. We take for granted the ease in which we can "pedest™" when we are temporarily able-bodied, yet we know from statistics that 22 percent of our friends, colleagues and family have at least one disability. And as an aging population, we all know we will eventually encounter more difficulties in getting places for work or pleasure. When Erin and Nabeel pitched the idea of PedestingTM to me, I was excited about the proposition of solving a problem, not only for Calgarians, but for all Canadians and even internationally. 
When you have a great idea, the next step is finding a talented and experienced team. With the help of life-long mentors, Erin and Nabeel built an amazing team of researchers, innovators, technology professionals, and financial and marketing advisors. Together, we are working on a technology product to solve complex mobility issues in the real environment. We are a small but mighty team making community connections and developing relationships with organizations that see value in our product. The PedestingTM app, currently in the prototype stage, is all about providing accessible routes throughout our city to those who might otherwise face monumental challenges, or even worse, stay home. 
I am involved in this project because I believe we all want a more accessible place for everyone to live. I hope that you can get involved in some way as well. You join our growing community of Pedesters by signing up online, and if you are super keen, we'd love to have you as a PedestingTM champion, a beta tester, a potential mapping site, or potentially an investor. Together, we can make Calgary the most accessible city in the world, with a Made in Calgary solution.