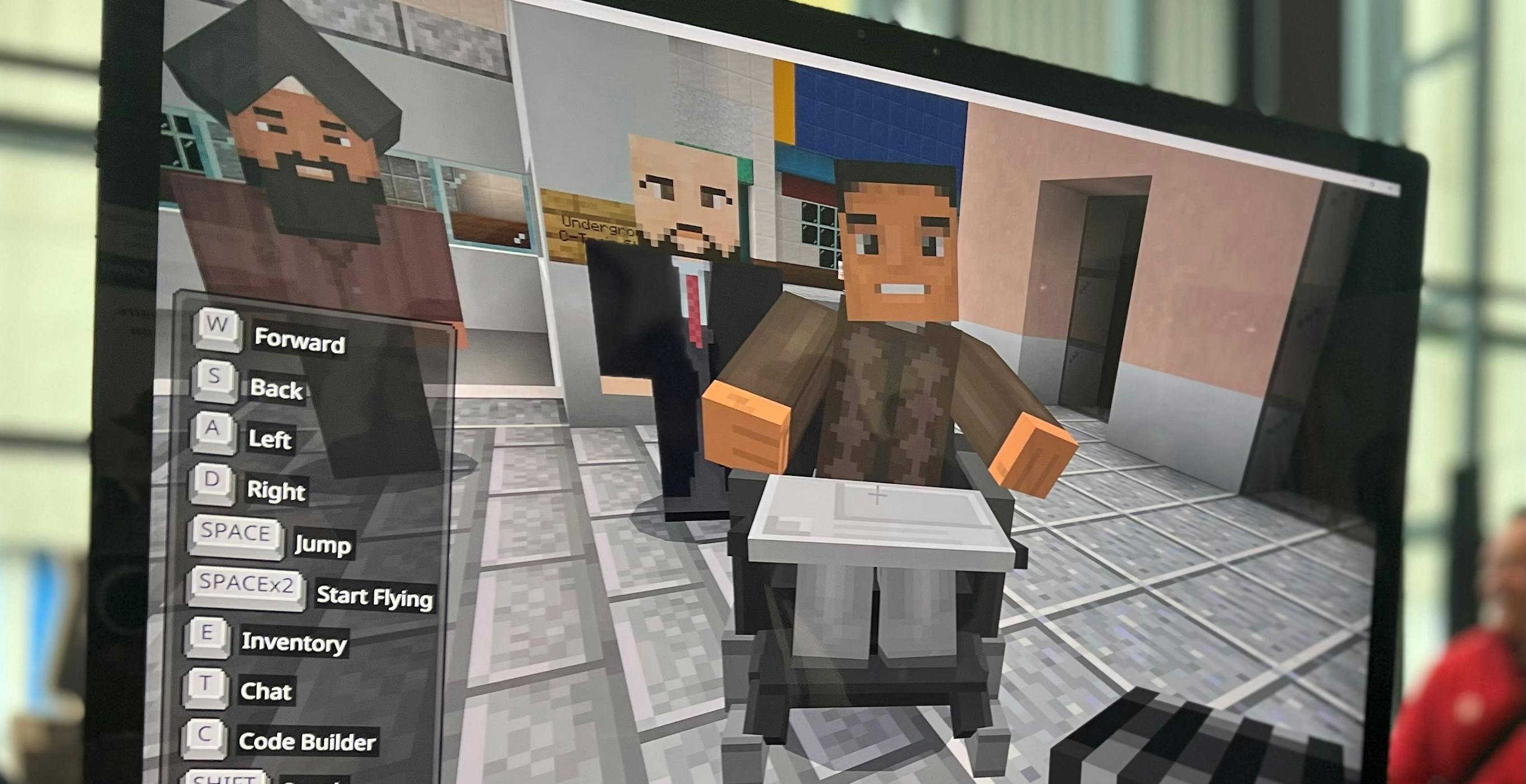 Pedesting Co-Founder, Nabeel Ramji Has Been Made Into a Minecraft Character
The City of Calgary in partnership with the Calgary Board of Education and Microsoft has launched Level Up Season 2 of the Minecraft Design Challenge this week.
Through Minecraft Education, Calgary and Foothills students can navigate through a digitized rendering of Downtown Calgary in this immersive educational opportunity.
Pedesting Chief Executive Officer and Co-Founder, Nabeel Ramji was asked for his input on the project and for his likeness to be used as a character in the educational game. Ramji said that he feels honoured to be one of only a few Minecraft characters that happens to use a wheelchair and he is looking forward to seeing more representation on the platform.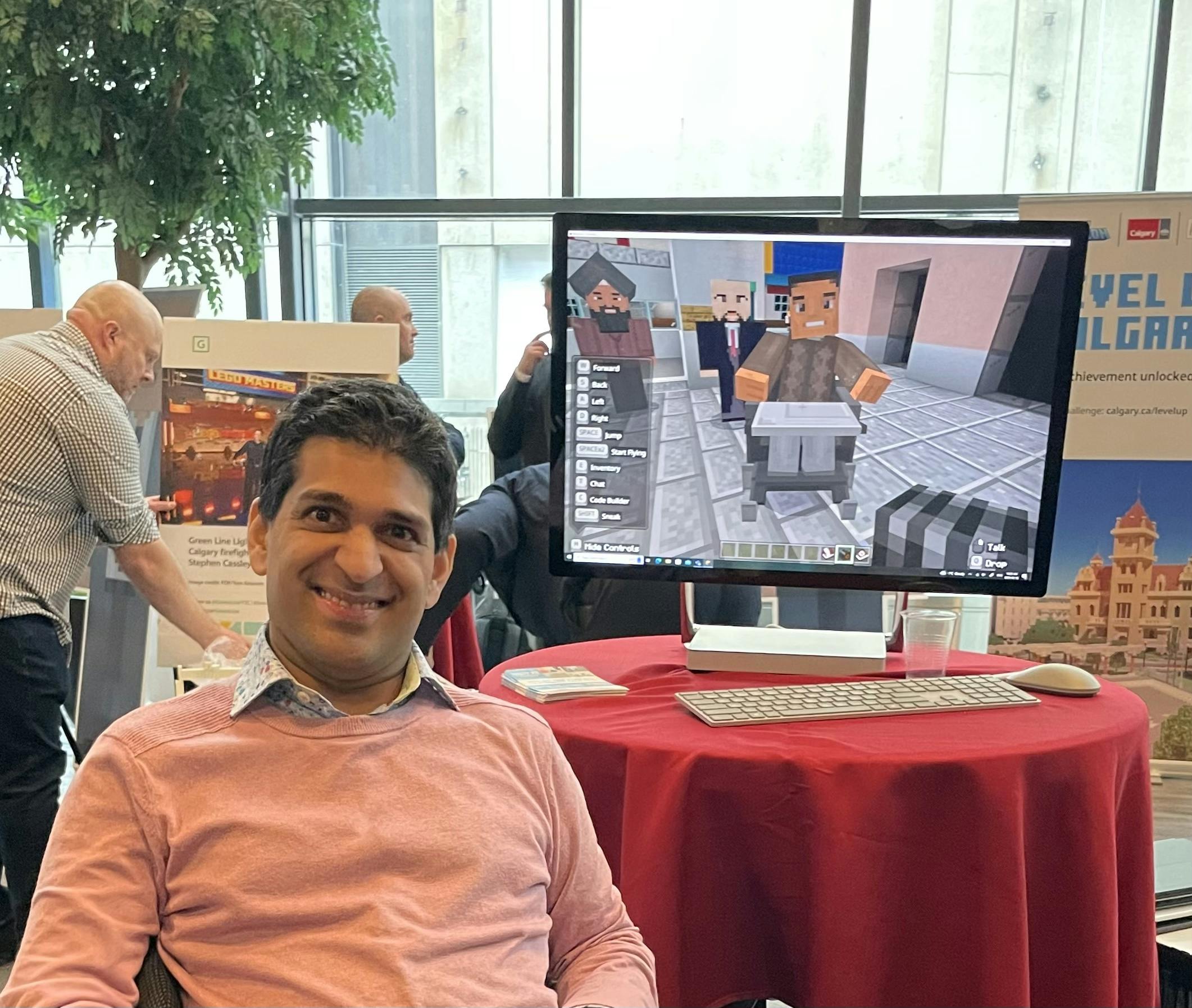 Pedesting Chief Executive Officer and Co-Founder, Nabeel Ramji beside his Minecraft character
Minecraft is a video game, most popular with children aged three to 12 in which players create and break apart the built environment comprised of various types of blocks in three-dimensional worlds. Minecraft Education in partnership with the City of Calgary and the Calgary Board of Education has created a platform for students learn, design and express creativity.
A feature of Minecraft is Non-Player Characters (NPCs) which are characters in that are not controlled by the player. NPCs can perform commands and deliver dialog when players interact with them, making them excellent tools for information, creating narrative and a gameplay experiences. In Minecraft Level Up Calgary Season 2, special NPC's like Nabeel Ramji, Mayor Jyoti Gondek, Chief Executive Officer at Calgary Green Line LRT Project, Darshpreet Bhatti and Blackfoot Elder Randy Bottle (Saa'kokoto) have been added to the experience. Students can chat to these local experts in different fields to inform decisions and inspire them consider design from different perspectives.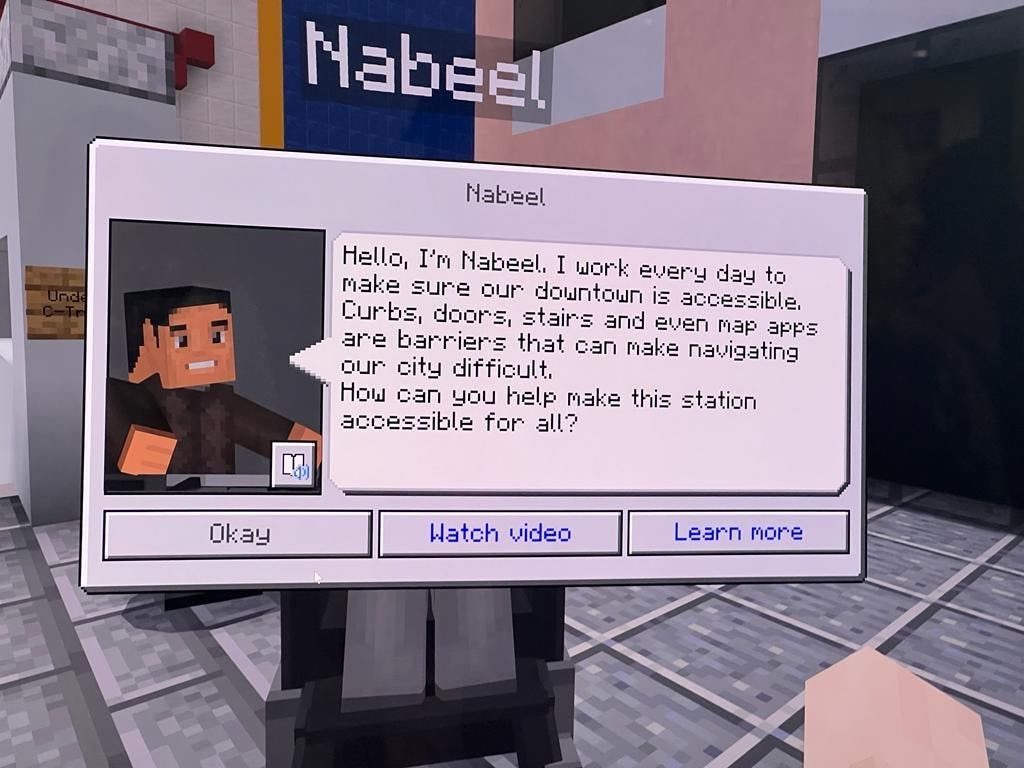 The prompt from Nabeel Ramji in Minecraft Level Up Calgary Season 2 encourages students to consider accessibility in design
All CBE students in Kindergarten to Grade 12 and teachers have access to Minecraft Education and are invited to participate in the Design Challenge. Students in Grades one to 12 can choose from four different build sites, the Calgary Public Library, Fort Calgary, Sien Lok Park and Green Line LRT. The challenge involves students creating design proposals with the Resilient Calgary strategy in mind. This strategy, with a holistic theme of a future-focused Calgary has four focus areas: the local economy, equity and inclusion, natural infrastructure and built infrastructure. Design challenge entries will be submitted for consideration by a panel of City of Calgary experts.
You can read more about the City of Calgary's participation in the Level Up Calgary, Season Two: Achievement Unlocked here.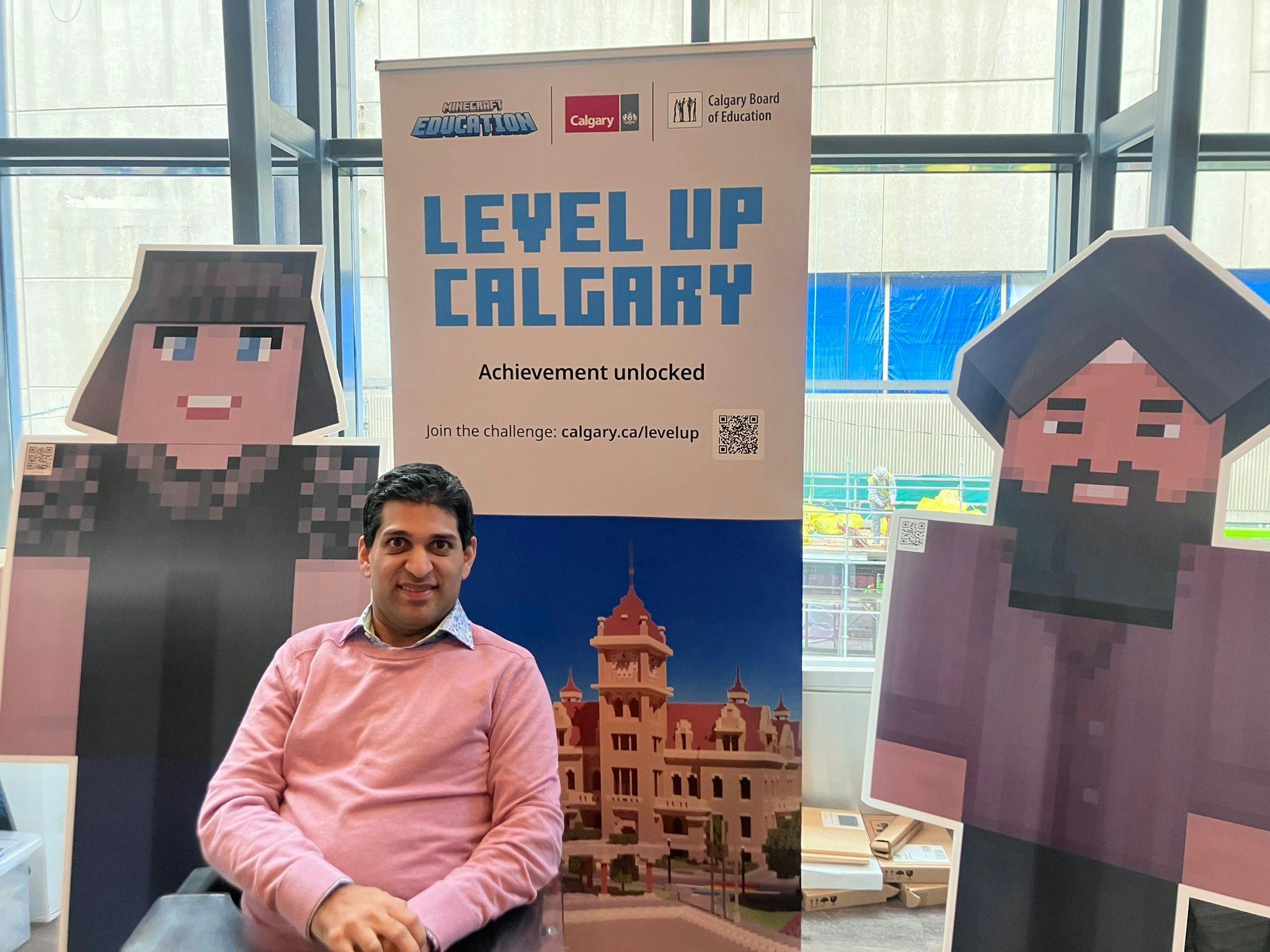 Nabeel Ramji at the Level Up Calgary Season 2 launch
More than 12,000 students participated in Season 1 of the Design Challenge, with even more expected to enter this year. Season two was launched Thursday February 16 with the winning entries to be announced in May, 2023.  
Anyone with access to a Calgary and Foothills school login information can download Minecraft Education on a personal device and explore the world for themselves.
You can learn more about the Design Challenge on the Calgary Board of Education website here.