Try Our Latest Beta - May 2023
In anticipation of our public launch later this month, we are delighted to release our latest beta version for Pedesting on iOS and Android.
For Apple iOS users, the Pedesting Beta can be downloaded by following these steps:

Step (1) Download TestFlight (required before installing the app in Step 2): https://apps.apple.com/ca/app/testflight/id899247664
Step (2) Download Pedesting Beta: https://testflight.apple.com/join/JSNZDKnl
*Please Note: Currently Dark Mode is not supported, so please ensure that Light Mode is enabled on your device.
For Google Android users, the Pedesting Beta can be downloaded by the following link:

https://assets.robogarden.ca/pedesting/pedesting-beta.apk
*Please Note: Depending on your device setting, a security warning message may appear upon installation, as the app is currently being hosted on our secured server.
For Either iOS or Android, here is a step-by-step guide on how to access the indoor maps, if users are already at the location:

Step (1) - Sign up for a new account, or login to an existing account: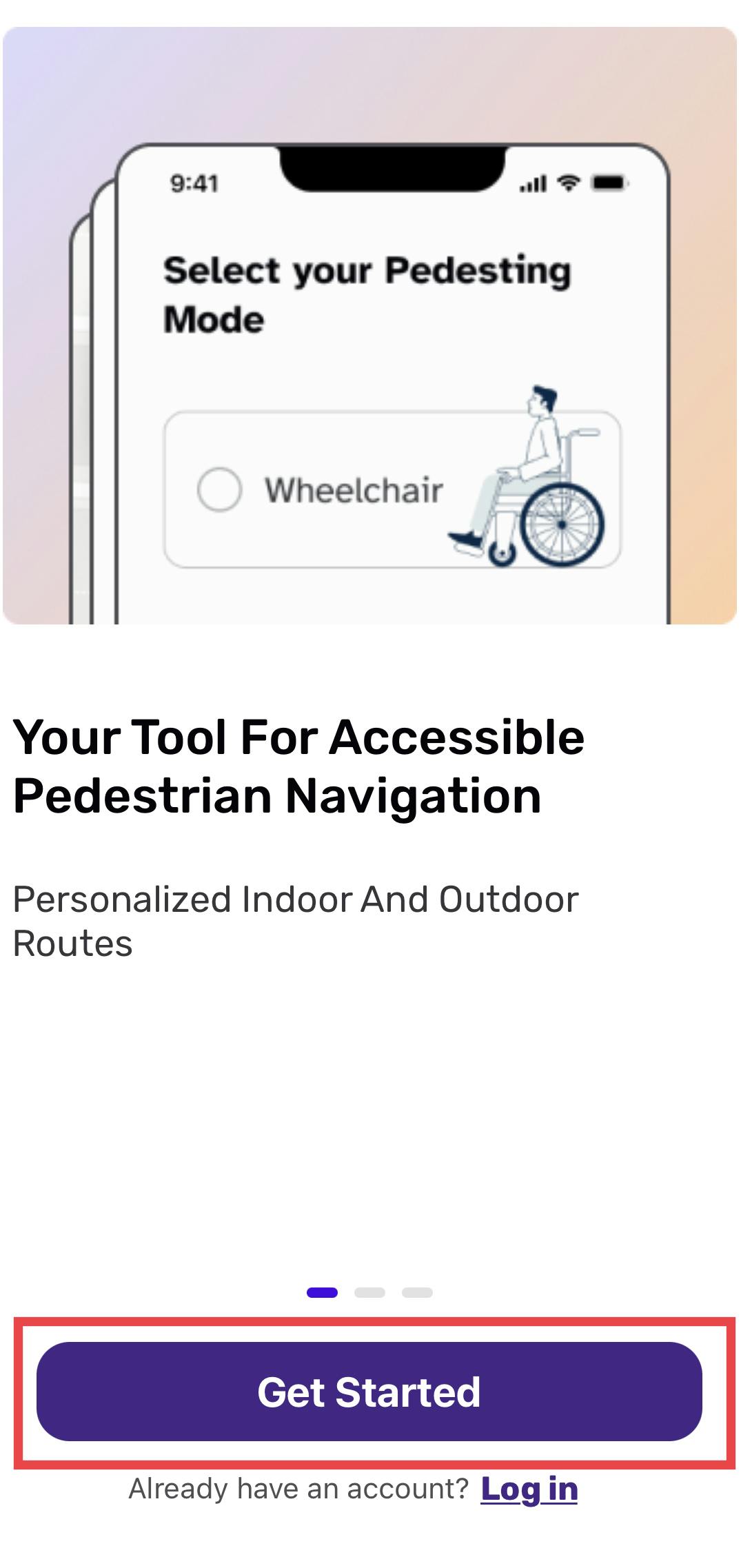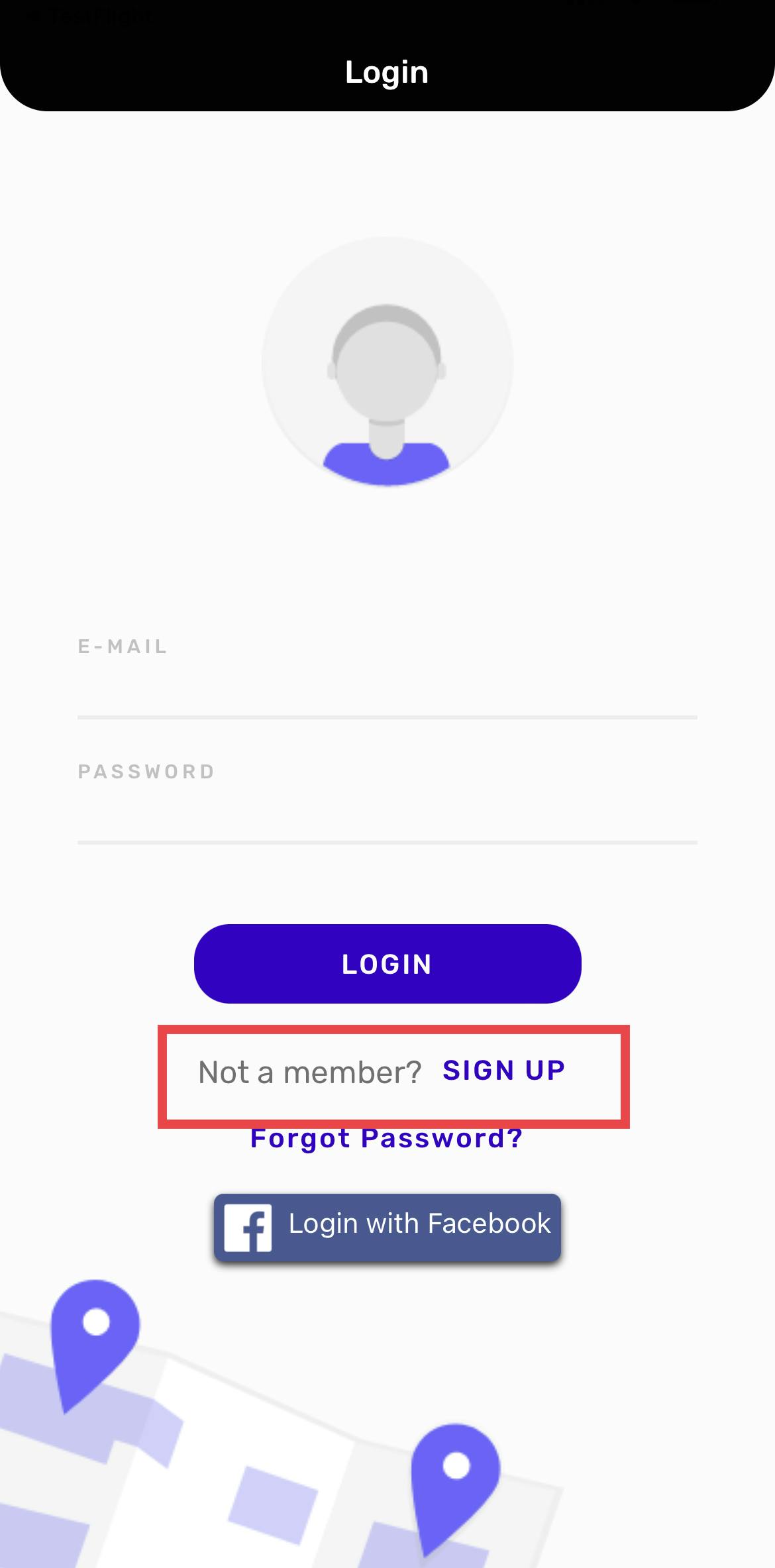 Upon initially logging in some users may experience issues loading the map view. If users see the following loading wheel, please close the app and re-open Pedesting: Step (2) - Select An Indoor Location (e.g. Calgary Public Library), and an initial point of interest from the search drop down menu (e.g. Book Return):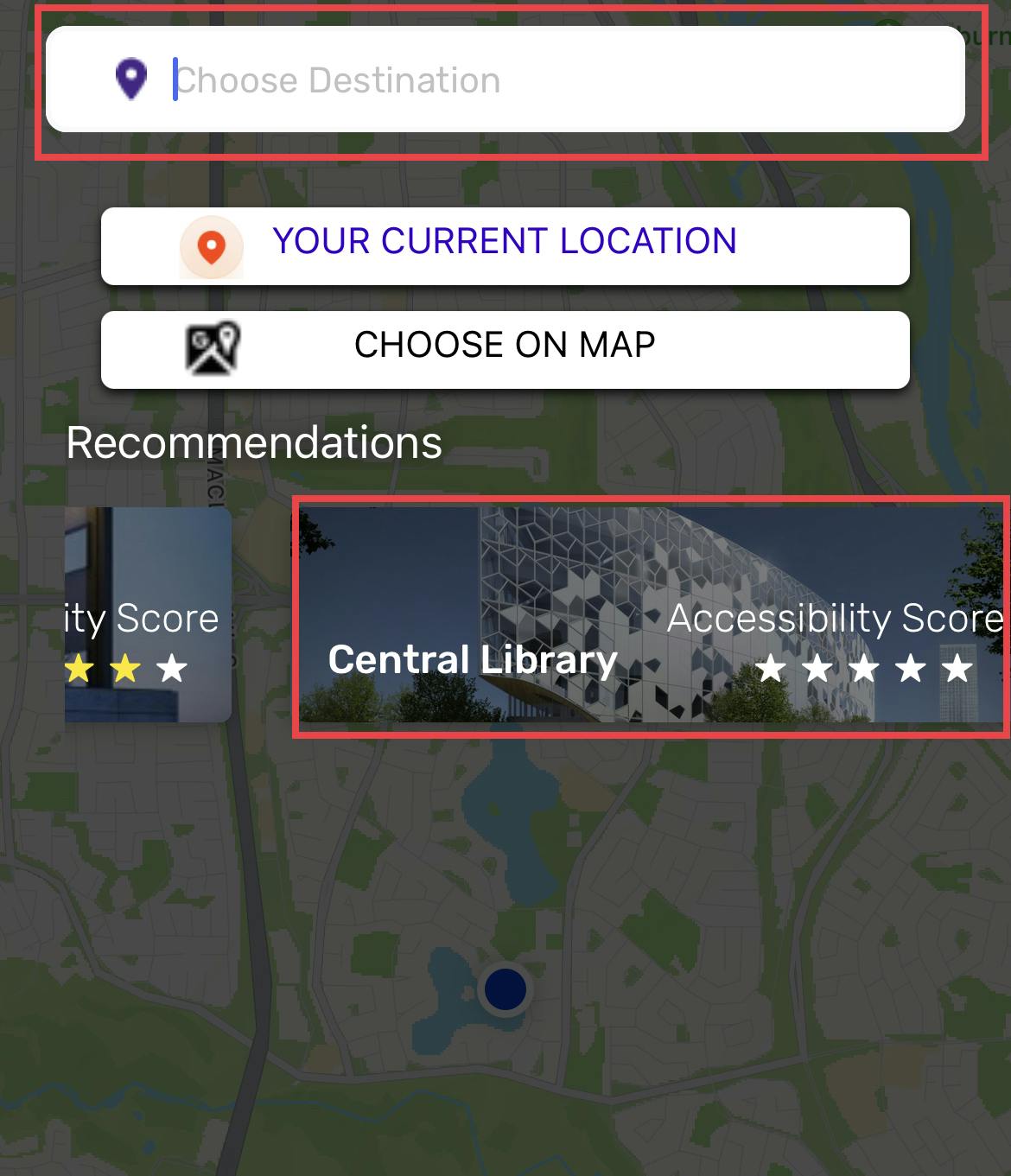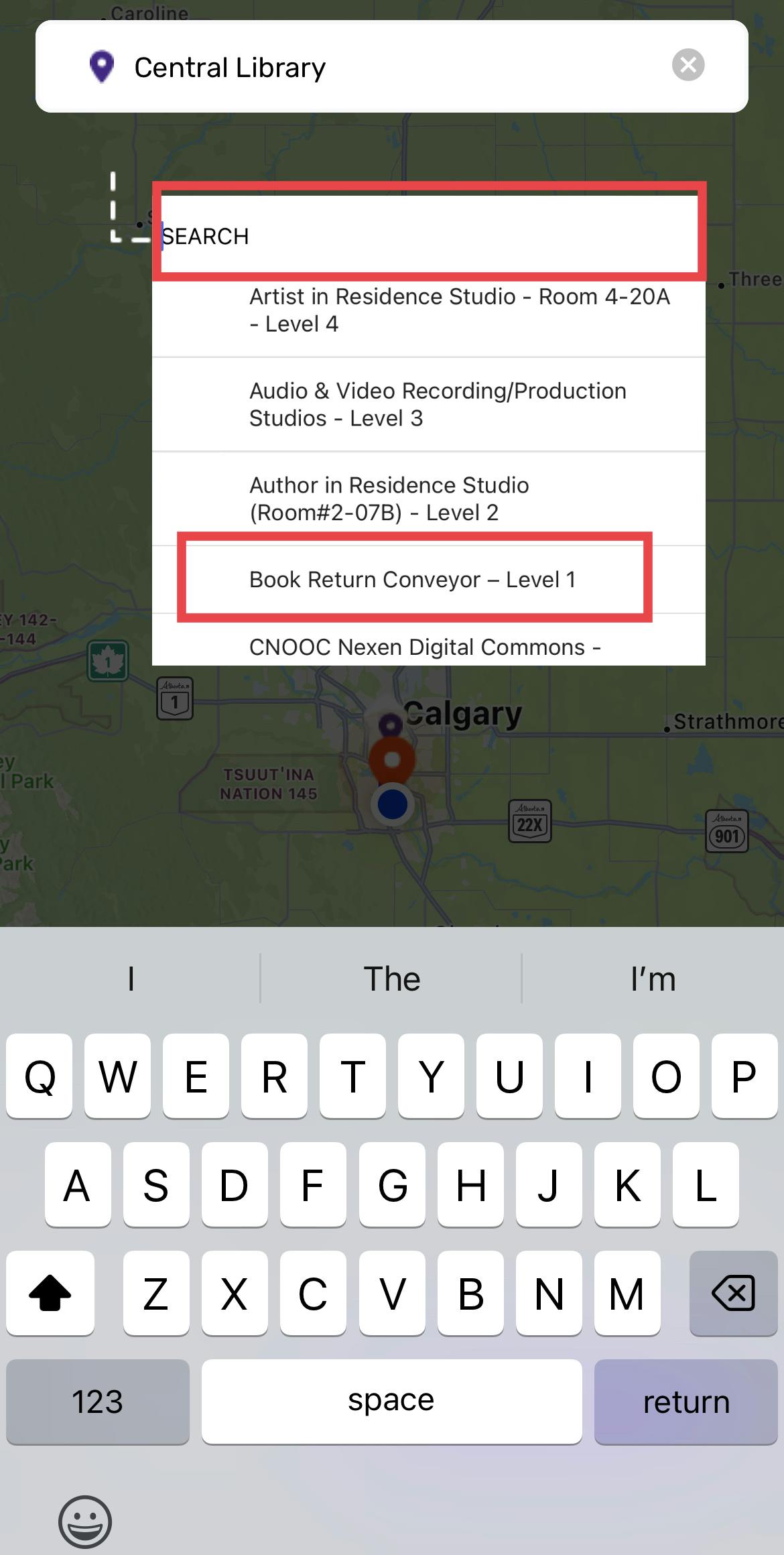 Step (3) - Once a point of interest is selected, the user has the option to choose a walking route or accessible route (please select one option).

In addition a new text will appear as follows, "SKIP TO ENTRANCE' (which provides the ability to see the indoor map right away).

If users, selects "NAVIGATE", it will provide outdoor to outdoor directions. Therefore, to access the indoor map, the user should select "Skip to Entrance":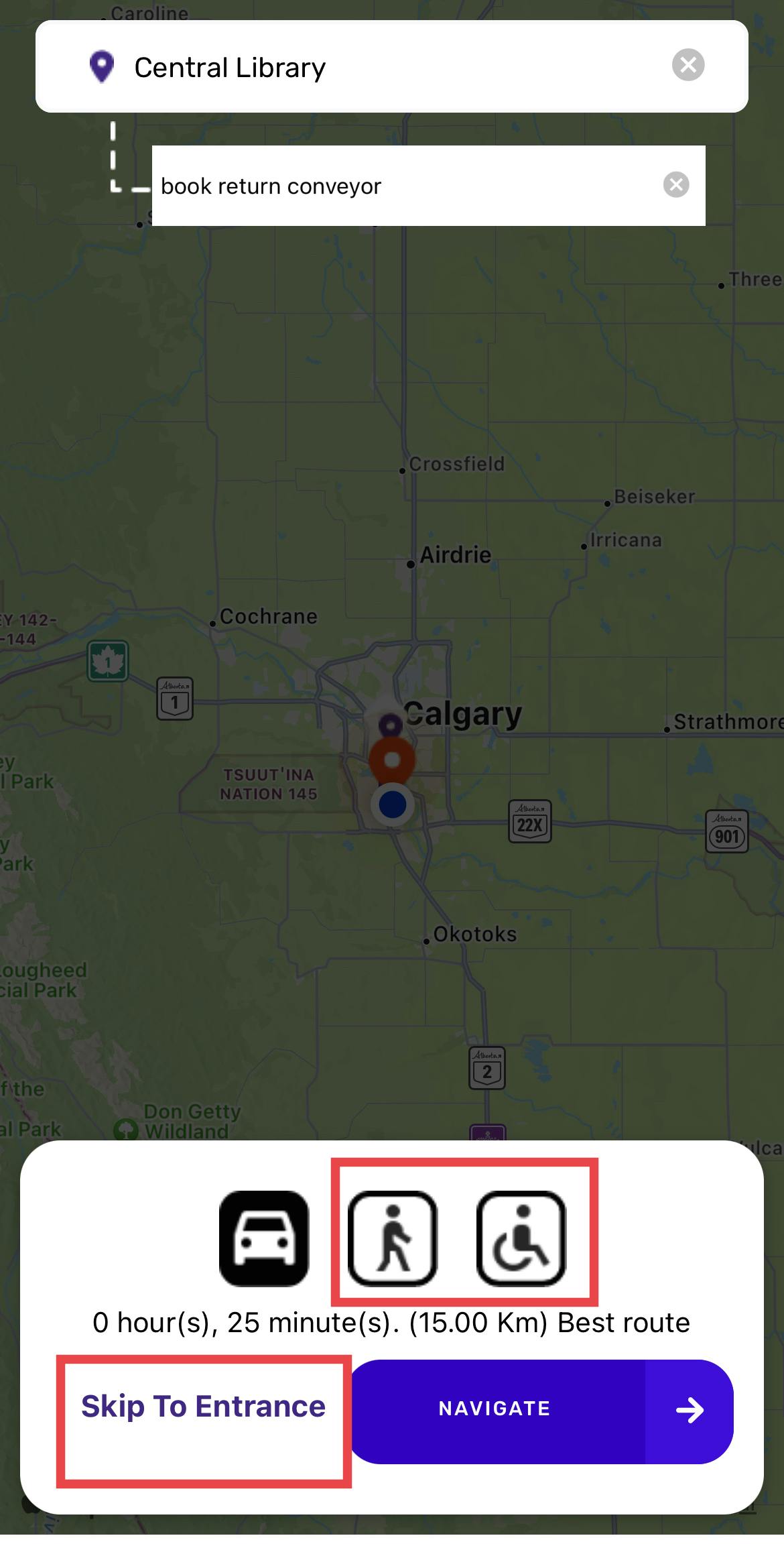 Step 4 - Once the Pedesting Mode (walking or rolling), please select "SKIP TO ENTRANCE''. The User will then have the ability to select the appropriate entrance (the starting point):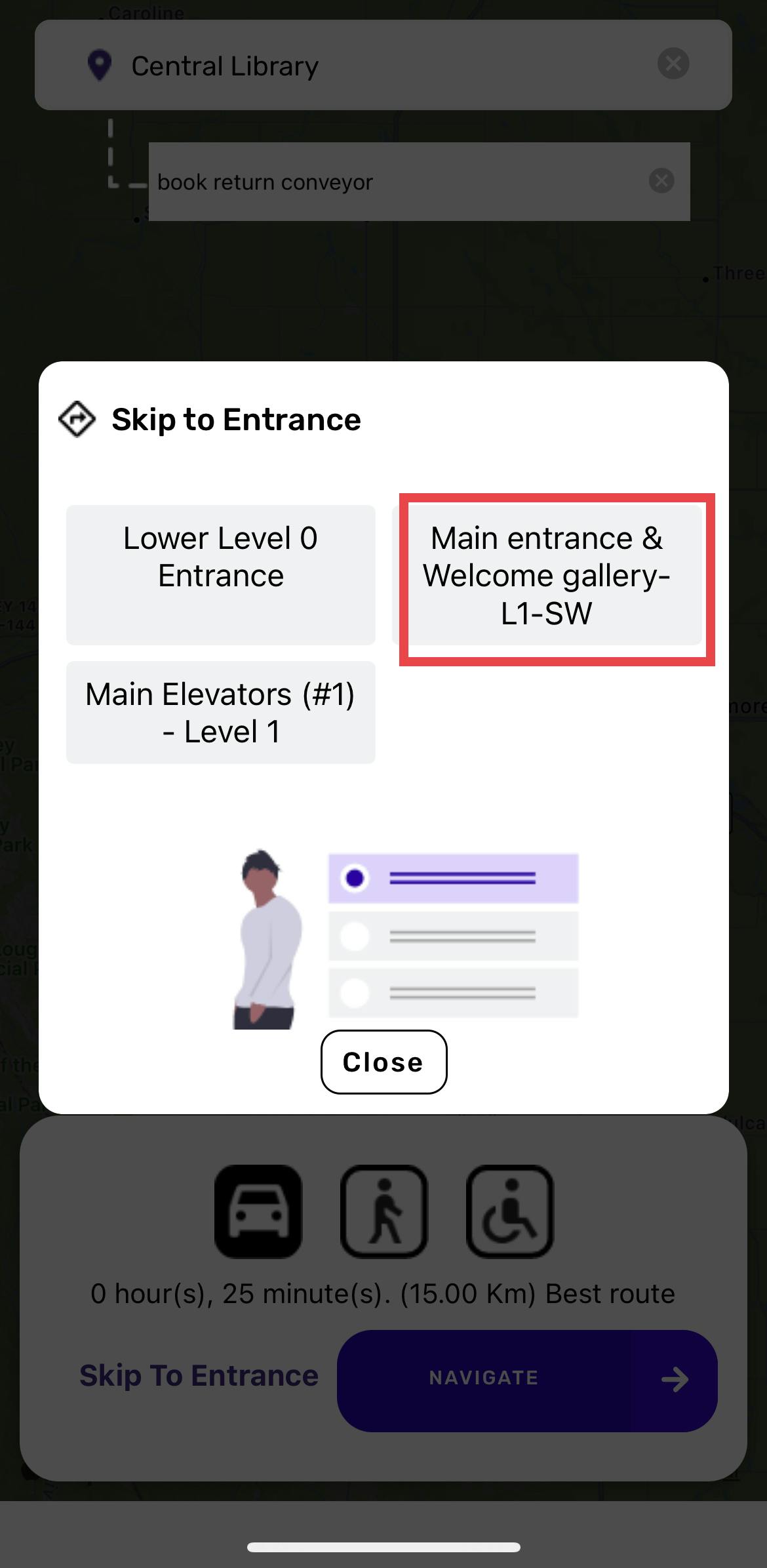 Step 5 - The Indoor Map with step by step directions will now appear: